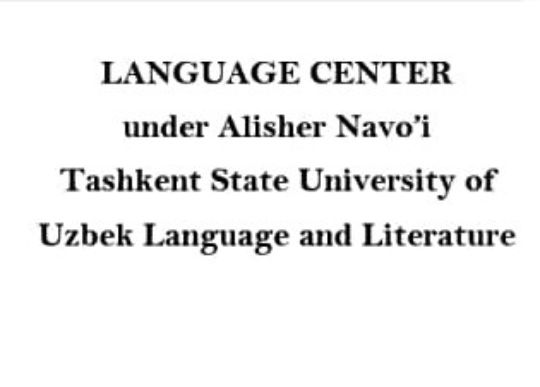 Foundation year
2016
Name: Language Center Under Alisher Navoi Tashkent State University of Uzbek Language and Literature
Rebranding
2019
SILK ROAD INTERNATIONAL ACADEMY
branding
2021
METHODICA LANGUAGE SCHOOL
ABOUT US
The only one and basic Professional Language School all over the world offering UZBEK LANGUAGE COURSES for foreigners, Accredited by Tashkent State Universities of Uzbek Language and Literature

Methodica Language School offers Uzbek and Uzbek Plus courses to people from all over the world. We welcome and support international part-time and full-time students, businessmen and Diplomatic officers from all over the world despite the age and language they talk. 

In addition, we provide practical assistance in organizing Uzbek language courses in foreign countries. Professional and qualified linguist - trainers of our center with many years of language teaching experience in Uzbekistan and abroad will help you to become compatible specialists who are in demand of the XXI century. During 4 years our Language School was one of educational-methodological subdivisions of Alisher Navo'i Tashkent State University of Uzbek language and Literature.Now we are an independent educational institution.

The Founder of the Language School was Dr. Prof. Shuhrat S. Sirojiddinov - the rector of Alisher Navo'i Tashkent State University of Uzbek language and Literature.
Offering our courses we want you to take a dip in our centuries-old culture and ancient cities, which are under protection of UNESCO.
General Uzbek Language
This course is aimed at applicants from abroad wishing to learn Uzbek language and culture during a short or long period of time, to visit historical and cultural places of Tashkent, Samarkand, Bukhara and Khiva - the most ancient cities of Uzbkeistan. Thus you can receive language instructions and enjoy Uzbek way of life, taste the best Uzbek national dishes, participate in cultural events and major national celebrations, visit theatres, cinemas art galleries. 
Speaking Uzbek
This course is ideal for those who need to master the basic conversational speech and improve their general Uzbek, Russian language skills. Thanks to the small size of groups, the course makes it possible to take and individual approach to each learner and achieve distinct results in a week.

Individual courses
Intensive language course is adapting to Your time and individual needs. Our teachers will choose individually for You the best paste, program, and methodology of learning Uzbek and Russian. Teaching is conducted using modern methods and approaches combining all the latest innovationand educational technologies of foreign language teaching.

Business Uzbek/Russian courses

These courses are for people of business who value every single minute of their time and come across with Uzbek and Russian languages in their activity. We can help You to master the nuances and peculiarities of business communication, to get good language education, and to develop sufficient vocabulary necessary for business communication with foreign partners.
Office work in Uzbek
If you are going to run your business in Uzbekistan be sure you should be good in office work in Uzbek! We will teach you how to write letters, diplomatic notes and reports!
The courses in our School include cultural experiences, that focus on your language development:
Uzbek culture and historic site experience, which forms a key part of the course and your tutor will help to guide your learning in this unique cultural context.

Samarkand, Bukhara, Khiva museums and historical sights (optional) This unique opportunity to visit other than capital historical cities of Uzbekistan makes the whole picture of Uzbek language and culture complete. Though being optional these trips are widely enjoyed as they create opportunity for foreign students to visit and see such cities of Uzbekistan known to the whole world and famous for their history, artists, people of culture and science.

Uzbek Food Festival as an interesting and meaningful complement to language classes you will also attend the Uzbek Food Festival, arranged in collaboration with full time university students. This festival also forms a crucial part of the classes and avails students with a great opportunity to communicate not only with their classmates, but also with other students of Tashkent state university of Uzbek Language and Literature.
UZBEK language courses
The course includes only offline/online language classes package
UZBEK Language and Culture
The course includes offline language course with cultural program package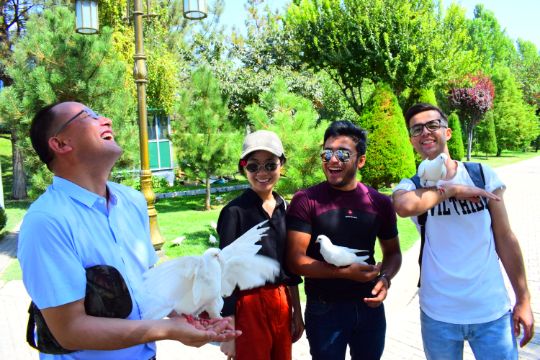 SUMMER program
The short course includes intensive studies and trips to ancient cities of Uzbekistan
translation work
We can find a good option if you need to translate your documents